Straight teeth, no braces - the Invisalign® secret
Discreet, convenient and comfortable, Invisalign® aligners are chosen by millions of people worldwide for the confidence boost they give patients. Suitable for children, teenagers and adults, they're almost completely invisible. No one will ever know you're having treatment. The only thing that anyone might notice is your improved confidence, as you revitalise your smile with Invisalign®.
What are Invisalign® aligners?
No two Invisalign® aligners are alike. Designed specifically for your teeth, these clear plastic aligners are thin and unobtrusive. With no wires, patients find them comfortable and convenient to integrate into their everyday routines. Removable and easy to clean, they gently move your teeth into place over time.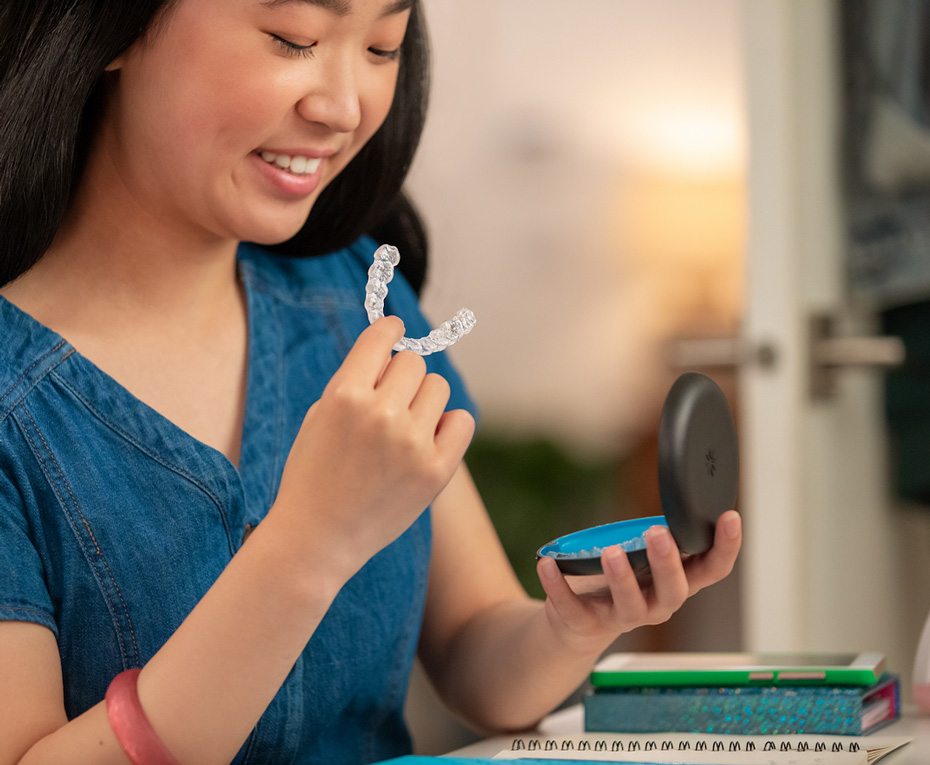 How do Invisalign® aligners get results?
Your journey to straighter teeth using Invisalign® aligners starts at Auckland City Orthodontics, after your free consultation.
Dr Anning will use the iTero IntraOral Digital Scanner to take detailed and comprehensive records. These will then be sent off to the Invisalign® laboratory to fabricate your brand new Invisalign® aligners.
Every week you will change to a new aligner that will incrementally shift your teeth into the right place. The amount of time it takes to achieve the desired result differs for everyone, but most patients see results faster than they had imagined. Many of our patients can finish treatment within 12-18 months.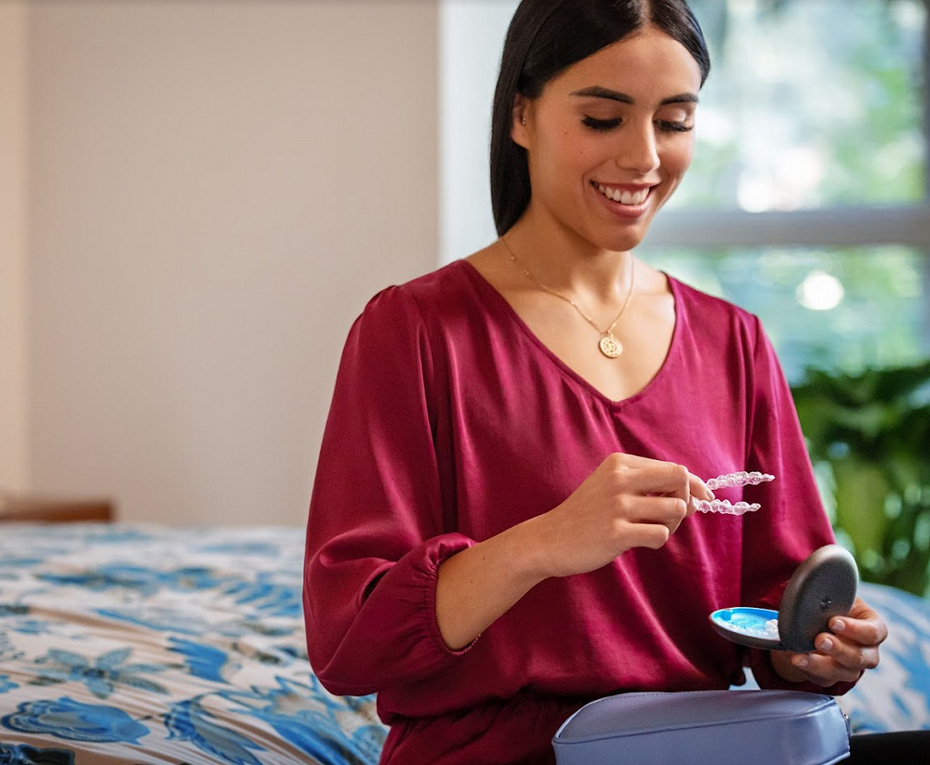 The Invisalign® aesthetic - what will they look like?
Patients are always surprised by just how invisible Invisalign® aligners really are. Resembling clear plastic mouthguards used for sport, they're smooth and comfortable. Patients wear them over their top and bottom teeth, depending on their bespoke treatment plan.
Our patients love Invisalign® because of their discreet, yet powerful ability to straighten their teeth. Because there are no brackets or wires attached, no one will even know you're having orthodontic treatment. All they will notice is your winning smile and increased confidence.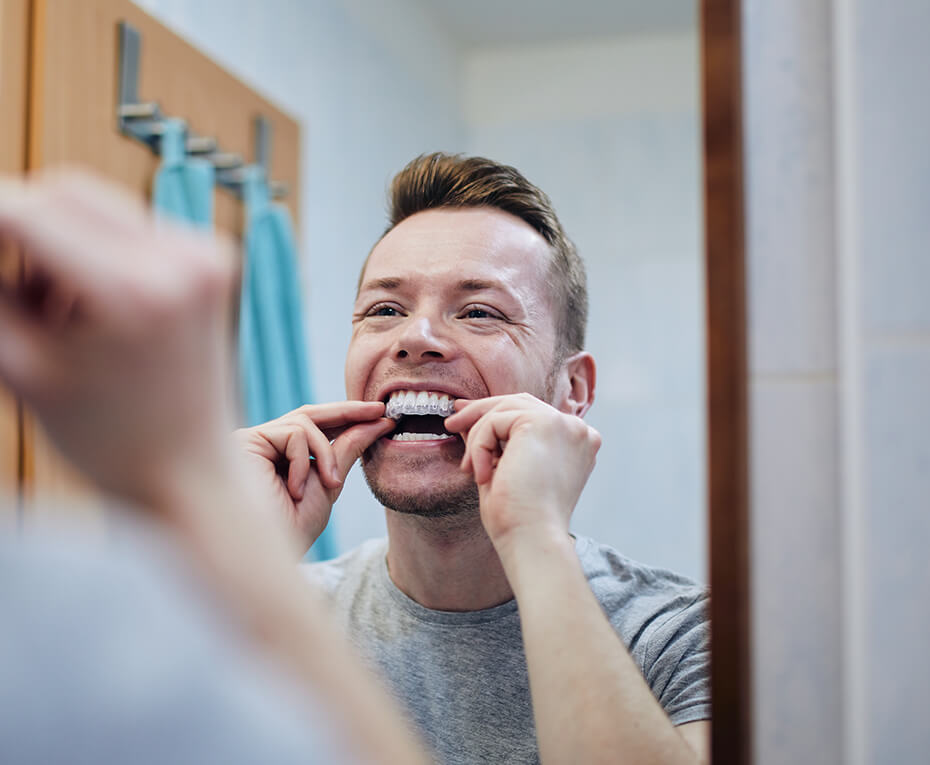 Invisalign® for teenagers
Every parent loves to see their child smile, but teenagers' confidence can be affected by feeling self-conscious about their teeth. Parents trust Invisalign® aligners for teenagers because they're powerful, yet comfortable to wear. Invisalign® for teenagers has the additional benefit that they come with a wear indicator, helping patients comply with treatment. Best results come when retainers are worn 20-22 hours a day: the Invisalign® for teens blue dot indicator will help your teen achieve that goal. Some patients see initial results within just 12 weeks, though full treatment can take 12-18 months.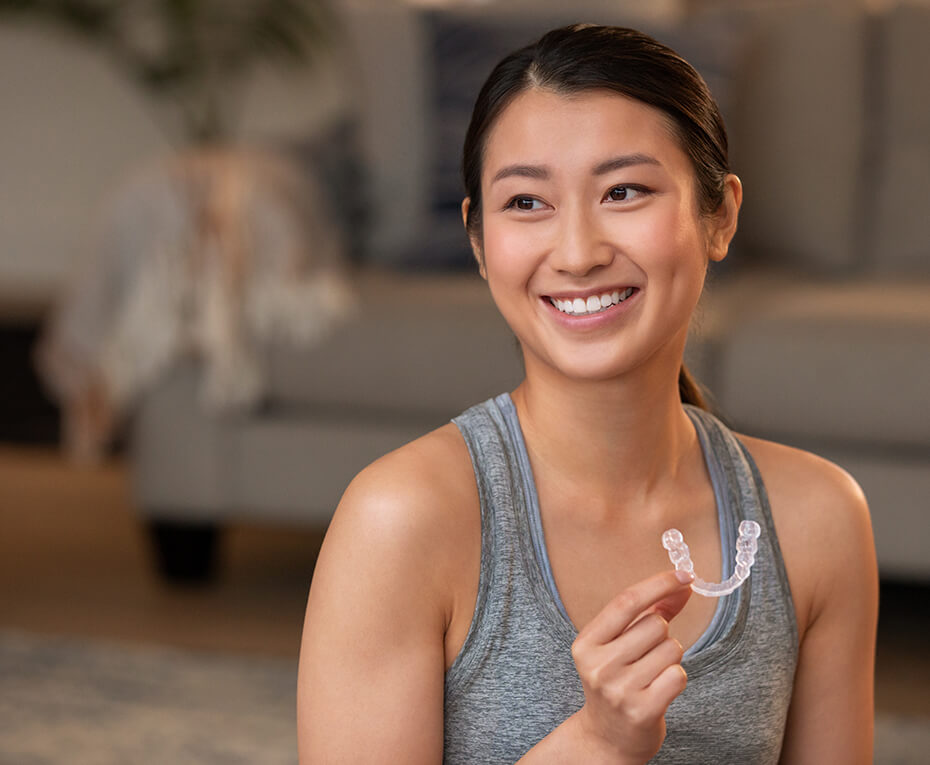 Five Invisalign® facts you should know
Invisalign® aligners are removable, so they don't interfere with eating or maintaining your oral hygiene routines
Patients love the added confidence that our virtually invisible Invisalign® aligners give them: no one will even know you're having treatment!
Suitable for adults, children and teenagers, Invisalign® can help resolve both major and minor orthodontic problems
You can benefit from four different types of Invisalign®: Invisalign® Full, Invisalign® Teen, Invisalign® Lite and Invisalign® i7
Auckland City Orthodontics provide a completely free consultation to find out if Invisalign® is the best solution for you.